Learning
Portal

Report an
Unsafe Park

The safety of every child is prioritized, if you have concerns just tell us.
Click Here
Welcome to
Safepark
SafePark is a leading authority in playground safety; providing initial audits, periodic inspections, maintenance and repair. We understand that there are no safe playgrounds, only safer playgrounds. We can help reduce the chance of an incident and help limit liability and potential litigation. SafePark provides easy to understand reports for safety audits, periodic inspections, safety surfacing impact attenuation testing, ADA and preventative maintenance programs.
Playground injuries are the leading cause of injury to children in child care and to children ages 5-14 in schools. In 2003 more 208,100 children 12 and under were treated in hospital emergency rooms at an estimated annual cost of $6.8 billion. It is estimated that one third of playground equipment related deaths and 75% of playground equipment related injuries occur on public playgrounds. Approximately 70% of playground equipment related injuries are caused by falls to the surfacing. The majority of these injuries take place on public playgrounds, including schools, childcare and park playgrounds.  These statistics speak volumes regarding the need for SafePark Services. These statistics could be
reduced if playground owners/operators would follow our SAFEPARK steps shown below:
S

upervision

A

ge appropriate equipment with proper labeling

F

all safety surfacing that meets ASTM F1292, ASTM F2223 and CPSC

E

quipment inspected periodically in accordance with ASTM F1487 and CPSC

P

reventative maintenance

A

udit

R

epairs

K

eep records
Arkansas, California, Connecticut, Florida, Illinois, Michigan, New Jersey, North Carolina, Oklahoma, Oregon, Rhode Island, Tennessee, Texas, Utah, Virginia and Wyoming have adopted all or parts of CPSC or ASTM Standards.
A recent study found the rate of playground related injuries at North Carolina childcare centers dropped 22% after a law was passed requiring new play equipment and surfacing in childcare facilities to conform to CPSC guidelines.
Statistics were gathered from Safe Kids Worldwide website.
SafePark – "One call does it all – No job too small"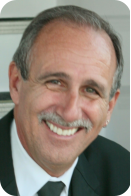 James (Jamey) Clark
Phone: 949-588-9692
Fax: 949-588-9776
Founder and CEO
(Corporate Office)
23052 Alcalde Drive, Suite C
Laguna Hills, CA 92653
Our Mission Statement
To perform high quality park and playground audits, inspections maintenance and repair services at fair and competitive prices. We will work with the owners and operators of public access playgrounds to help ensure children have the safest play environment possible.

To maintain the highest level of professionalism, integrity, honesty, reliability and attention to detail in our relationships with our clients, professional associates, parents and their children.